What is Behavioral Targeting? Benefits of Behavioral Targeting
What is Behavioral Targeting?
During the past decades marketers have gradually advanced the use of contextual targeting. By placing advertisements where "best-fit" potential customers are likely to browse' for getting more visitors. And after that, convert them into consumers with a subsequent repeat purchase. Though with the arrival of technology of web-tracking, behavioral targeting has overridden contextual targeting by the margin.
With the addition of segmenting visitors on the of basis their web browsing behavior, behavioral targeting helps in achieving higher engagement in an age and day where online swimmers are developing strong avoidance towards irrelevant ad formats.
Furthermore, when it is used beside personalization, this helps businesses in scaling up with an exponential pace. As everyone acknowledges the fact that, market giants like Amazon, Netflix, and Booking are active examples of corporations. They use behavioral targeting to amp up the engagement and conversion rate.
Let's understand how to leverage behavioral targeting to your advantage:
Data Collection and Analysis
Data of visitors is gathers from multiple sources which include websites, mobile applications, CRM systems, and various other marketing automation systems.
The aforementioned data further includes an individual's:
The Demographics
Login information (in case of registered users) such as frequency of logins, particular hours of logins, number of devices used to log in, and so on.
Sites/Pages users hit on the site
Duration of session
Content engagement depth
Last items purchased and engagement rate
Real estate page
While accumulating such data seems like a relatively easier task. Many specific types of tracking pixels or third-party cookies are used to do the needful. Once the data is collected, it is then used for analyzing and creating audience segments.
When we use platforms like data management it also serves advantages. For a purpose that they don't only allow us to accumulate information or data about the target audience.  Such as glancing at a consumer's information which is offline and the other data that their device collects on a regular basis, but also store all the information, analyze it, and use it for successful behavioral targeting.
Segmentation
In segmentation visitors are coupled into various different segments on the basis of their behavior. For instance, people who have the same taste and are frequent customers are out under a single segment and the other who have other same traits are in the same segment. This helps the marketers to strategize easily.
Data Application
On the basis of segmentation, unique campaigns are on the verge to be designed and then implemented in this stage, for matching the requirements of distinct segments and to make every single ad relevant to them. This will help us to give a personalized touch with the chance to get more conversions.
Though, setting up the campaigns is just the start. Estimating and verifying the achievement of your personas and targeted content is equally crucial. Working with both qualitative and quantitative tools such as analytics, heatmaps, scroll maps, and visitor behavior analysis, as well as A/B testing the campaigns on each specific segment to acknowledge the fact, whether we are on the right move or not is important.
3 Key Benefits of Behavioural Targeting
This is the type of marketing technique that has been in use for a number of years now, as a way to reach out to the target audience. With the help of behavioral targeting, marketers are able to match the sales strategies with common interests over the internet and the purchasing behaviors of buyers. This target marketing allows marketers to advertise such products that their audience is actually seeking.
It has also generated a great deal of appreciation within the media market.  Also, this isn't only favored by business owners contemplating increasing their traffic – it's an excellent option for internet users too.  
The benefits of using behavioral targeting are enough more tangible than abstract number systems. Creating campaigns with the use of visitor's behavior data not only serves business, but visitors themselves can get many rewards as well. Below mentioned are some advantages of behavioral advertising:
Behavioral targeting generates higher click numbers
It is very easy to learn if you have time to speculate about it. Advertisements of hosting that your purchasers consider more interesting means that they are far more expected to click on your links and browse your offerings. To the same end, behavioral targeting proffers businesses and advertisers an opportunity to get considerably more clicks than they usually would, as they're standing out directly to their audience.
Standard means of advertising or promotion leave companies grasping at straws, expecting to draw in the accurate audience members for sustained enough to convince them to click on another link or convert. Part of this is sinking to the reality that the online marketing competition nowadays has risen to astronomical levels. There are actually millions of websites out there, thousands of them are targeting the likewise exact audience, also at the same time. This shows that without any help, the chances of standing out from the competition is likely to low. 
Diversely, behavioral targeting empowers you to reach out straight to a particular demographic. This results in less spend of the marketing budget drawing in people who are doubtful to buy from you, and more of it converting visitors into customers. Which takes us to our next level.
Behavioral targeting converts visitors into customers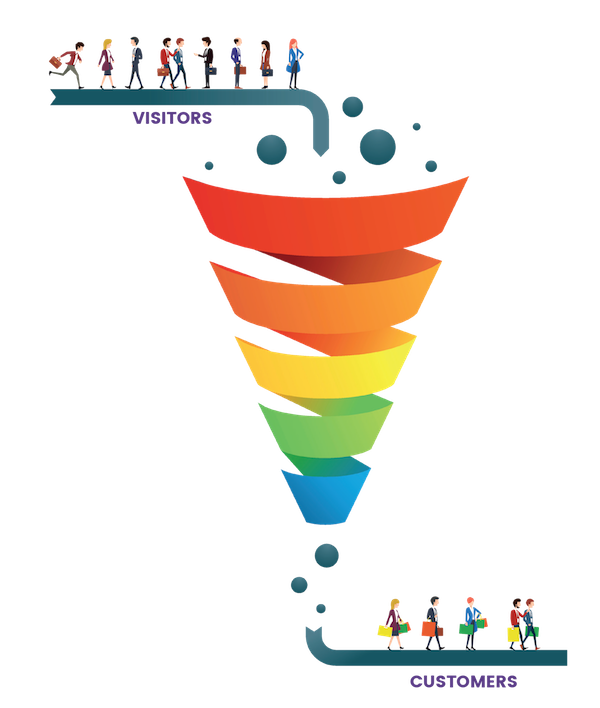 For every business, it is very crucial to observe the behavior of consumers, as well as the activity that is taking place on our website. This is the reason why there are so many varied articles and experts suggest watching your website analytics frequently and keeping note of things. Things such as page visits, preferred content, social shares, and popularity. This is the type of information that is used for figuring out which parts of the marketing strategy are strong and successful, and which could be losing potential customers.
Acknowledging our customers help us to deliver the right sales at the right time and also to the right people. Basically we are giving exactly want our customers want. The work of behavioral targeting is to track the relevant metrics that our consumers leave back. So that you can discover how to reach them best. Obviously it is yet important to continue testing and advancing our strategy. But beginning with the base of good information is an excellent place to start.
Behavioral targeting improves ROI
Ultimately, as a company, we necessitate to make good returns on our investments. If our ROI is low, then it means we are only spending too much money without getting returns. The point above mentioned shows that behavioral targeting could have a result on our ROI.  The more you get clicks, the more those clicks turn into sales, hence, the more profit you get.
However some users have reprimanded the idea of behavioral advertising in the past. But the fact is that it is really a lot more effective than you ever think. This may be one of the reasons why more people than ever are using behavioral options today. Although behavioral targeting may not perform to every member of your target audience. But, it prepares to give you a more elevated chance of appealing to customers who are further along in the sales funnel, and more likely to convert.
Also read: https://migomail.com/what-is-personalization-and-segmentation/