The Remarkable Actuality Of How Many Emails Are Sent Per Day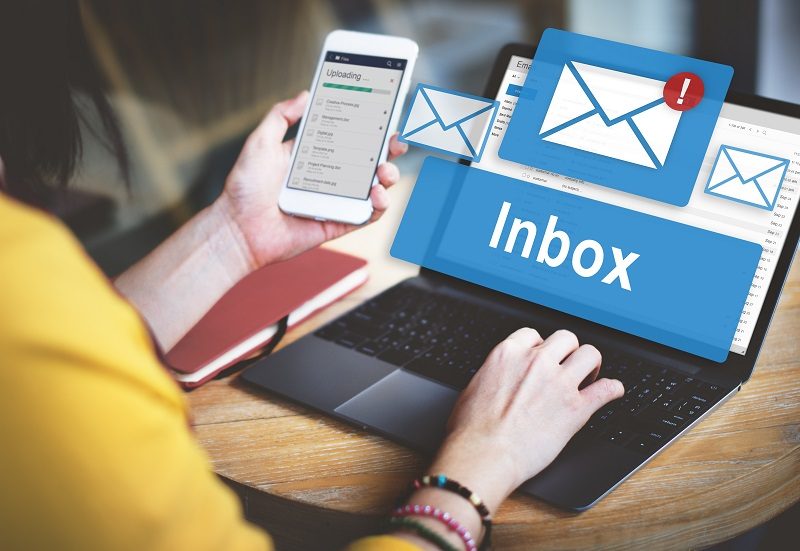 We will discuss here: How many emails are sent per day, Email marketing and spam, Some captivating facts, Visual email trends in 2020
How many emails are sent per day 
It is an age of revelations, don't you believe?

Microsoft, Apple, Google, Tesla… they became a worldwide phenom and game-changers in their own fields. A few years ago people travel on carts and wrote letters with feathers/quills. Now the basics continue, but the channels have changed.

Letters evolved into emails.     google.com

Today there is a trending question that:
How many emails are sent per day?
Beginning with some global email statistics:            google web master      wikipedia.org
Firstly, the advertisement for email spending hits around $350 million in 2019.

Approximately 93% of Business to Business marketers use email marketing to generate content.

Also, for business purpose around 73% of millennials use emails.

At least once a day 99% of consumers usually check their personal emails.

On iPhones, there is around 28% of all emails are opened.

In 2019, 5 out of 10 emails were spam.
How many people use email in 2020?
According to the research and data collected, in 2020, approximately there are 4.04 billion email users. Comparatively 3.9 billion users of the email were in 2019.  However, there is a number of alternatives medians are there for communication but still be the most popular.
How many emails are sent per day?

1. Office workers receive an average of 110 to 120 emails per day.
Corporate emails always rule the world of business. Now, some new stagings have been on the rise for the past few years.
In the present scenario, for inter-office communications SLACK is one of the most popular cloud-based tools.
So, there is no chance or no platform that will degrade email.
2. There will be around 4.3 billion active email users by the end of 2023. 
We cannot discuss office discussion outwardly including the Slack stats for analyzing…
Cloud-based Slack had around 20 million active users per day in November 2019.
Hence, email still is the best.
3. The number of business emails received and sent per day is approximately 124 billion.
Certainly, business communication is often email-based and also the statistics state the numbers will proceed to rise.
4. In the year 2020, there is an average of 306.4 billion emails sent every day.
Isn't it breathtaking? That the average number of emails per day is very high.
5. More than 347.3 billion emails will be sent daily in the coming years or by the end of 2023.
Of course, it is a large number! Yet think about the part of spam messages here. We'll go over that in a bit.
6. Normally the office worker sends out 40 work-associated emails and gets 90 of them per day.
When we were on our vacations or weekends, there are a number of emails in our inbox. After the weekends or vacations when we go to the office a lot of messages are there. According to Statista, the average of only 24% of people (US) don,t check their emails during vacations. This is the stats of the year 2018.
Well, another 76% certainly just desire to avoid the post-vacation inbox delusion.
7. Per second 2.4 billion emails get sent. This means 74 trillion emails every year.
In the present business scenario, businesses surely include emails for every service – for instance, inter-office communication, email marketing, B2B relations, and B2C correspondence.
8. Gmail had above 1.5 billion users in 2018.
Gmail was started in the year 2004 in April and now is 15 years old. This is a lot of time on the internet.
In other words, the most popular and widespread platform is Gmail.
70% of Americans check their emails very often as possible in 2018. 85% of American emails get opened by a smartphone. The share of mobile email is enormous these days!
9. Globally the number of email users in 2019 is 4.04 billion users. This figure is estimated to expand to 4.37 billion users in 2023.
According to the statistics of email usage, there are as many email users today, as the population of China, India, and Europe put collectively. So now we can see the daily email traffic, right?
10. Only 9% of email users favor or prefer Microsoft Outlook.
It is one of the world's first email services founded in 1996 as Hotmail. Usually, older folks prefer this.
Currently, it is available on Mac OS and also, its current version is Outlook 2019.
11. In the year 2018 marketing emails received an 18% open rate.
Open rates of email grew 4% in just one year. The mobile rise makes email more accessible than before. Thus, this allowed the open rate to earn this jump.
12. Email marketing of cloud business is predicted to score $60.74 billion in 2022.
Email services that are cloud-based are attracting more attention these days. These services offer an enormous array of features, for instance, a high level of security, assistance for mobile devices, high-quality remote access, and fair subscriber costs.
Therefore, adopting a cloud email service for our business is the right step in the right direction.
The darker side of the email.
Email Marketing and Spam
Undesirable marketing emails are known as spam, and are the worst!
No one really cares about it until it harms you.
So, what are spams and what to be on the outlook for?
How many emails are sent per day
Let's discuss:
Offering something in exchange for apparently nothing– it may be spam!

If asking for some personal financial information– spam!

Asking to grasp something a secret– spam!

Adult content– spam!

Information on the stock market, never asked for – spam!
What Are Malware and Phishing?
These malware spam messages comprise software that is planned to take over the computer. Once the device is jeopardized, this can start sending malware spam messages on its own.
And also phishing attacks are meant to take or steal an assortment of credentials we own. Moreover, this is done by making a copy of a website we trust. If we land there and trying to log in, we actually hand our credentials to the executioner of the attack.
Now it can be used by them to consider charge over your real account. This includes social network profiles, emails, and also our online banking account.
How many spam emails are sent per day?
According to Statista, the percentage of spam emails is 55. On the contrary, 293.6 billion emails sent per day globally in 2019 means that roughly 107 billion spam emails per day.
Popular kind of spam emails
Approximately 30% of spam emails sent were dating related  (2018)

Second is healthcare emails with 22.6%.

Thirdly, job emails with 14.5%.
In addition, according to spam statistics: 20.43% of spam emails in 2019 came from China. It is mass-producing everything these days.
Email Marketing
It is a marketing channel with the best ROI. Furthermore, most people prefer shopping online nowadays and marketing emails do their work properly by giving the pieces of information we need in the right place and at the right time. Undoubtedly, building a connection with customers through email is precious in 2020. Also for each dollar spent on email marketing, we will get almost double.
Email is a compelling platform for marketing. Therefore, it is the best channel for marketing to invest money in – that kind of ROI can't be ignored. Also in 2016, the open rate of emails on mobile devices was 68%.
According to the statistics of mobiles, the number of users in 2023 is calculated to reach 7.33 billion.
Consequently, mobile gives us opportunities.
Email marketing resolution unquestionably promotes your business to grow!

The next step of the email's evolution is different content types.
Personalization, Interactivity, and creativity are the most generous assets to attract the customer's attention.
Despite this, the formula includes – more images and interactive content.
Let's see, what's popular in the world of emails in 2020:
Emojis

APNG and GIFs

Video, Video, Video

AMP in Gmail
Reference: https://www.statista.com/
Read More: https://migomail.com/email-security-requirements/