Animated GIF in Email
So, today let it make more interesting apart from the boring readings about email marketing and all this stuff. Today we will discuss the importance of GIF in email. Why GIFs are so popular? How it is used? And many something more.
Everyone should know what a GIF is.
In simpler words, it is a short, gaudy, endless, soundless animation. Normally silly, but it is used to display or express a particular situation, mood, or to tell instructions. This is GIF.
Okay! Let's move on to the exciting and useful stuff.
GIF in Email
So, Why GIFs are so popular?
It has a Universal Appeal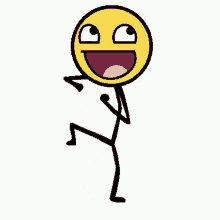 GIFs can communicate without the barriers in language. A GIF of this smiling face dancing happily will express the happiness no matter in which country we are in or what is our language their.
GIFs are not fancy, but we can these are essential non-verbal communication tools nowadays.
And when GIFs coupled with email, email is by the time the most effective channel of communication. GIFs can boost engagement and ultimately build your fan base.
GIF in email
Movement appeal to attraction People are reading your content, with no benevolence to Heading 2, bold and italics. What is the main thing that grabs their attention?
Motion!!
And there is no more fitting than the continuous motion of GIFs.
Humans are biased in the direction of motion and it has its roots in flight and fight response inherited from our ancestors who had to survive in the wilderness. So, when a thing moves, we are hardwired to observe it.
Visuals are more powerful than words – not just what you say, but how you say
As a routine writer of emails and blogs I am ardent about the expressions which are written but people usually have the attention span of a goldfish and I have to express and connect with them speedily.
So, now you guys are thinking that 'what about jpg, png and all these appealing images?'
Well, I want to state the fact which is less popular but more of a call to action – if a picture is a thousand words… a GIF is worth a thousand pictures.
Visuals, peculiarly moving ones, not just only express what you want to say, but how you say.
Here is an instance of "okay"
If I had to say okay to my friends for going on a trip I would use this: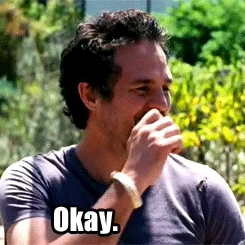 For being sarcastic I would use this: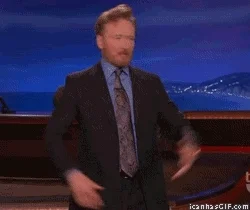 A 'smile' gif can express many feelings. If you are happy, sarcastic, or of giving confidence. For instance, you can use an animal or favorite actor of yours.
The vocabulary of individuals with GIFs is limitless.
Supported across email clients, unlike videos
Videos usually don't support across all the major clients. That's where GIFs show up. Except Outlook 2007,2010 and 2013 GIFs support across all the major email clients. For showing a clip it is more convenient to use GIF and also it is way popular than linking a video which leads you to go outside the email.
How GIFs are used?
Here are a few examples to understand the innovative ways of GIFs being used in emails:
To explain the features of a product
To explain the new animation style what is more better than use GIF.
Look at this email. It took two text lines only and a GIF of 4 seconds to launch a new feature to their audience.  Notice how they didn't show you all the new features and that leaves some room for curiosity.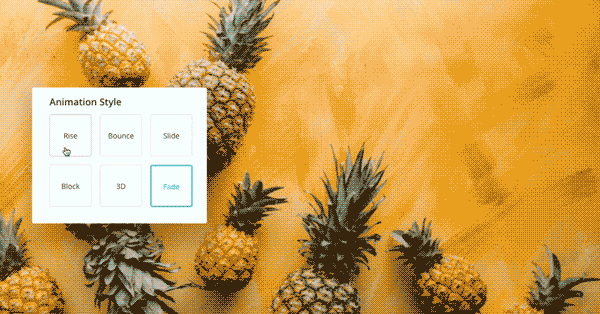 To display a thought
See how this newsletter presents the concept of correlation between social media, moderation & cost of implementing just in a single GIF.
When thoughts or facts are accompanied by GIFs, they get simple and tend to engage more with them.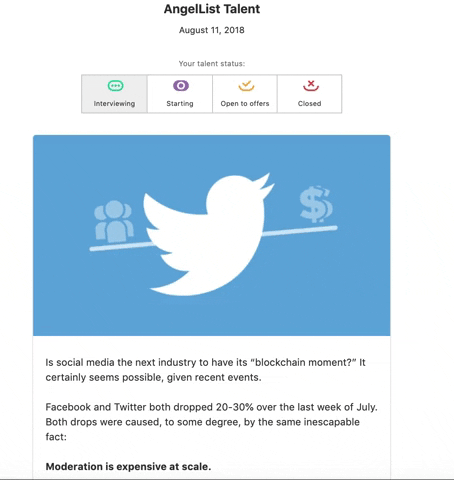 To promote varieties available in a product
In email this brand highlight some patterns of their new series of shirts with this BIG GIF style.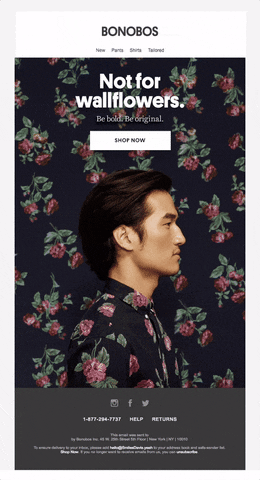 Here each pattern is easily visible on a fine/large scale and without getting distracted from other patterns, unlike what would happen if they use little images of every pattern. It just gives you a small glimpse so that you would go and check the full products by clicking it.
This will lead to your shopaholic audience to hit that 'shop now' button even before the next loop starts.
To show a preview of a video
It is a great way to show a preview to improve conversion rates. No doubt in that. But we mentioned it earlier that some formats of video don't support in email, so here you can take advantage of GIFs for showing off the best clips from your video. Make people think about what they will miss if they don't watch the video.
Use 'Watch Now' CTA and this will lead to more conversions.
To show the benefits of your product in particular situations
It's always more compelling to show than to tell or write.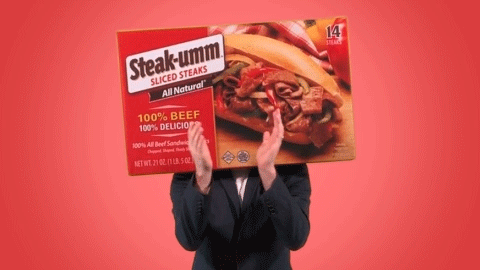 Just for Fun
When people tend to like you and accomplice +ve feelings with your emails and you, they will more likely to buy more from you and follow you. It's a fact called likeability.
Use humor in your emails is one of a simple way.
Try to use humor with cute, funny, silly, exaggerated GIFs.
Align it with your brand but don't go overboard.
Evolution of GIFs
Text as GIF

GIF in Background

GIF in the new CTA
GIF in email
4 simple tips for using GIF in emails
Don't over-do it: Don't use so many GIFs in your email, once is enough.

Don't make it heavy: Keep the size of your GIF as small as possible as the majority of people tend to view emails on phones.

Make sure it is purposeful: Try to make it purposeful for people don't just put anything in your email just for the sake of GIF.

Don't put GIF as an attachment: Always put your GIF  in the body of the email.
GIPHY is a platform where you can find GIFs of your choice. 
GIF in email