Future of Email Marketing 2020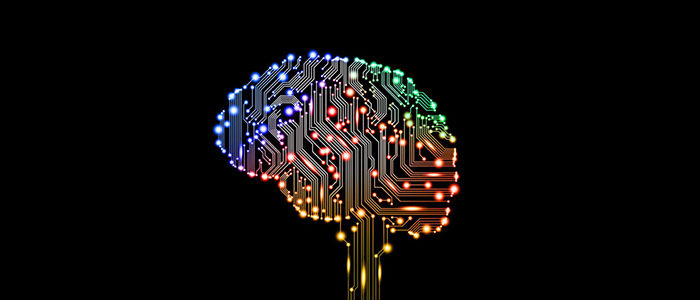 So, let's welcome to the bright future of email marketing 2020. In this blog, we will find everything about the overview of the industry in today's time. In this year, future survey measures 20-20 sight. This site requires various types of trends that everyone should understand. For the future of email marketing 2020, if we want to make sure that email marketing is growing in 2020 and after. Then we have to measure the need of marketers to their future as this would be considered as proof of digital marketing strategies.
Future of Email Marketing 2020
Some Email Marketing Trends we Need to Know – 2020
Future of Email Marketing 2020
As we all know that email marketing is creating a large number of money. This creates a sense that email continuously adjusts, modify and precedes the technology prospects.
Trends are as follows:
User-generated content – It is a piece of content including text, audio, pictures, and visual. Thus it creates with the help of a user also known as an end-user. To meet and broadcast product reviews and feedback of a customer is in favor of the channel in email marketing.
2. Responsive Interactivity – This trend has created a lot of value for functions. It leads to a mass amount of engagement. It works well with mobile phones. This has gone beyond the expectation of the entertainment value of 2020 to promote different actions and clicks in the email.
3. Content Availability, Coding, and Designing – It directly moves towards the future mode because in 2020 we will see a lot of smart devices, speakers and voice backups. Unlike, these devices are smart and are also capable to study emails of consumers. The reason for using this trend is that users have various types of disabilities. So, it is obviously harder to read. Therefore, to solve this problem, we need such trends.
4. Email Marketing Automation – It is considered as a fast marketing strategy which does not have a full stop. Different types of brands use marketing automation in the stages of the customer lifecycle. It has enhanced a lot of statistics and has offered cross channel development.
A glimpse of Email Marketing in 5 years?
Artificial Intelligence – Various decisions and planning of different campaigns will be automated. Email Marketing would become automated and also intelligent. Content is taken from various sources creating fewer problems for marketers as previously they do it a manual way.

As we all know that email will be considered as a channel of luxury because the email address of any customers will be preserved with high quality, a large amount of personalization consist of branding. This will lead to the failure of delivering it really.

This will create a large amount of ROI (Rate of Interest). Communication will be done on the basis of noise because people will create a distance from the use of screening, copying emails. As they want an equal amount of work for some people who want to read it.

It will create an experience of web inside an email including shopping and many more. This will reduce the need to create it into the browser and open it.
Future of Email Marketing 2020
Future of Email Marketing 2020
Major Email Marketing Trends – 2020
Prediction of the trends in digital marketing is based upon the fingertip of nearby data. As we all know which tools, different technologies are working well. Clearly, email gives us a lot of benefits that other streams of media battle to race while preparing.
Some developments are as follows:
Think about Mobile – As we know about statistics, it has shown us that emails read on mobile devices because email subscribers spend very little time to seriously read it. Unlike, something important grabs their attention fast. So, take care of some things like content should be concise, CTA spot should be placed early, the size of images should be taken care of, testing of email clients should be done regularly.
Artificial Intelligence – It is making us smarter day by day because it is particularly about automation. AI is a root for personalized content that is dynamic in nature. It should be noted, if we use smarter tools, it will create a large number of applications for segmentation and personalization.
Data-driven Marketing – For a good testing strategy, an email creates a large amount of appreciation for creating a large amount of ROI i.e. delivering channel. Above all, Today,z email marketing has reached the platform where it has generated a large number of paths towards a bright career.
Future of Email Marketing 2020
Future of Email Marketing 2020
The Vast Forecast –
Towards the new age of B2B marketing
There are following B2B marketing trends that will develop the marketing status:
1. Marketing will not have any soul owner –  A  team of sales in B2B marketing sends a large number of emails in comparison to marketing, they use automated email tools. Personalized emails provide more effectiveness. Therefore, marketing helps sales to rank on the top of the funnel.
2. Marketing is coming in B2B sole of the funnel – In B2B marketing good conversation are towards many stakeholders during the cycle of sales.
3.Advancement of repeated revenue and establish the performance of sale – As we all know that marketers target businesses that are new and are in trend. Therefore, repeat models of revenue and increase of pipelines show t the bulk of revenue achieving with the sales at the beginner level. Therefore, we should choose various indications of revenue.
4. Account-based marketing – In B2B marketing, sales only acts upon accounts. Growth depends upon account-based marketing. Especially, the personalization touch of humans is more valued and creates a large amount of effectiveness.
Future of Email Marketing 2020
The Huge Image for the Future of Email
Whereas, a good marketer has the ability to look towards the past that is little, see the vast image and prospects for the future. In addition, there are some steps for the email marketing future:
You should find out space in the elements of an email on a given chart.
Develop a vital path to move forward.
Create a bright speed and come up with the latest knowledge.